MAISON AIKO&OLIVIA: The Abundance & Expansion Edition
POSTPONED – GRAHAM & CO., PHOENICIA NY
EXCHANGE: FROM $1,060 / INCLUDES ALL MEALS, LODGING & RETREAT STARTER KIT
EMAIL TO SECURE YOUR SPOT: aiko@aikoneligan.com

Are you ready to step into your power – release, elevate and align?
Retreat with Maison Aiko&Olivia for a long weekend in the Catskills to activate mind, body and spirit. All senses will be stimulated by daily sunrise and afternoon yoga with Aiko, knowledge empowering workshops with Olivia and spiritual activation/ connection by the way of crystal sound bath meditations.
The setting of greenery and natural surrounds will offer greater grounding and an important foundation to support your experience. Expect to walk away with a deeper connection to oneself, clarity around your worthiness, a fine-tuned sense of expansion and stronger connection to the greater universe.
YOGA:
The daily yoga practices will work with the day's energy flow – morning practice will be an awakening of the body with an active vinyasa practice, tapering off to a more restorative and unwinding practice in the early evening. Classes will cater for yogis of all levels and stages, and with the intimate group size, expect hands on corrections and one-on-one attention from Aiko during your practice.
WORKSHOPS:
The two UMA GAIA workshops will support the overall concept of the retreat; embracing confidence, worthiness, abundance and expansion. Each workshop will be a multi-sensory journey that will tap into the mind, body and spirit. We will utilize breath-work, creative exercises, sharing/ learning of knowledge and hands-on activities. Olivia will provide the tools and knowledge to independently discover inner-wisdom, thus becoming one's own champion.
QUARTZ CRYSTAL SOUND MEDITATIONS:
Quartz sound is electromagnetic waves that directly interact with energy/water/matter and all living beings. The Quartz sound bowls, heal/align any vibrational blocks/densities and rebalance the energetic body. Each Quartz bowl is one musical note; the purest tone (perfect pitch of this note) and corresponds to one of the seven major energy centers (also known as the Chakras). Each energy center connects to specific physical glands/vital organs, emotions, mental clarity and spiritual consciousness. We are energy; through daily experiences, interactions and traumas negative attachments/blocks can be created in the centers. As each energy center is cleared, energy moves freely releasing denser, negative vibrations. It is the ultimate clearing device.
CUISINE:
Taste is a sense to be enjoyed and guide nourishment. The retreat's in-house chef will prepare all organic, vegan and vegetarian meals. The cuisine will support inner and outer alignment during the retreat, i.e. specific ingredients and recipes will connect with the different Chakra systems. In addition, Saturday evening we will enjoy dinner at Phoenicia Diner, the local favorite for farm-to-table dining. Expect to basque outdoors while eating and connecting to the nature and family style vibes.
GRAHAM & CO. & LOCATION:
Graham & Co is tucked away in Phoenicia NY and is a gem inspired by its Catskills heritage. The small boutique outpost is an ode to its past with a pure and thoughtfully modern touch. Nestled at the foot of Hunter Mountain, the retreat will have three acres of beautiful outdoors at its fingertips, with everything from magical nature trails to flowing rivers. In addition to the fresh pool, hammocks, fire-pit, badminton court and complimentary bicycles for exploring. The location is moments away from Main St – a charming street of local and old world stores. Click here for more information.
LES CHAMBRES:
The retreat offers three choices of accommodation experiences. As space is limited to 12 guests, it is recommended to book early. A $600 non-refundable deposit is asked of at time of booking.
*email to secure your spot: aiko@aikoneligan.com
The Solitude: Standard Single enjoy a cozy room to yourself with a Queen bed, private bathroom w/bathtub, Tivoli radio and direct pool and grounds access. $1,860
The Coupled: Standard Double come with a friend or make a new friend and enjoy a spacious room with two Queen beds, private bath w/ bathtub, Tivoli radio and direct pool & grounds access. $1,360
The Community: The Bunkhouse, charming smaller rooms with two bunk-beds per-a-room with shared bathrooms. Still enjoy direct access to the pool, fire-pit and grounds plus your Tivoli radio. $1,060
YOUR RADIANCE RETREAT STARTER KIT:
A highly curated bag of tools for you to use during the retreat (including incense, crystals and eco-yoga mat), Olivia and Aiko will ritualize these items giving them the boost of energy to support you after the weekend.
TRANSPORTATION:
Situated just 2.5hrs from New York City, the retreat is easily accessed by car or bus. Graham & Co. offers clear directions here.
THE "WHATS"
WHAT YOU RECEIVE:
5 YOGA SESSIONS
ECO SUGA YOGA MAT
4 SOUND BATHS (REIKI INFUSED)
STARTER CRYSTAL KIT
2 WORKSHOPS
2 GROUP ACTIVITIES
GOURMET CHEF MEALS (ALL MEALS BREAKFAST, LUNCH & DINNER)
3 ACRES ACCESS (MOUNTAIN, RIVER, FOREST & GARDENS)
EXPLORATION TIME
POOL FUN
COMPLIMENTARY BICYCLE USE
WALKABLE DOWNTOWN ACCESS
ECO GIFT TOTE
WHAT TO BRING:
YOGA CLOTHES/ DAY CLOTHES/ SWIM
1 LIGHT COLORED OUTFIT (WHITE RECOMMENDED)
LIGHT HIKING BOOTS OR SNEAKERS/ SANDALS
NATURAL BUG OFF/ SUNSCREEN
RE-USEABLE WATER BOTTLE
JOURNAL + PEN

SUGGESTED READING:
RETURN TO LOVE BY MARIANNE WILLIAMSON
LIVING IN THE LIGHT BY SHAKTI GAWAIN
BE HERE NOW BY RAM DAS

EXTRAS:
1 BRUNCH (INCLUDED)
1 DINNER OUT (NOT INCLUDED)
PRIVATE SESSION (NOT INCLUDED)
TRANSPORTATION (NOT INCLUDED)
ITINERARY 27-30 August
THURSDAY 27TH:
CHECK-IN 3-5PM
OPENING CEREMONY
DINNER
WELCOME BONFIRE 🔥
SOUND BATH MEDITATION
FRIDAY 28TH:
SILENT WALK
SUNRISE YOGA
BREAKFAST
MORNING WORKSHOP
LUNCH
FREE TIME/ OPT-IN ACTIVITY
AFTERNOON YOGA
DINNER
SOUND MEDITATION
SATURDAY 29TH:
SILENT WALK
SUNRISE YOGA
BREAKFAST
MORNING WORKSHOP
LUNCH
RIVER HIKE/ BREATH & REIKI INFUSED
YOGA + SOUND
GROUP DINNER OUT
SUNDAY 30TH:
LIGHT MORNING FLOW + SOUND
BRUNCH W/ GRAHAM & CO.
CLOSING CEREMONY
CHECK-OUT NOON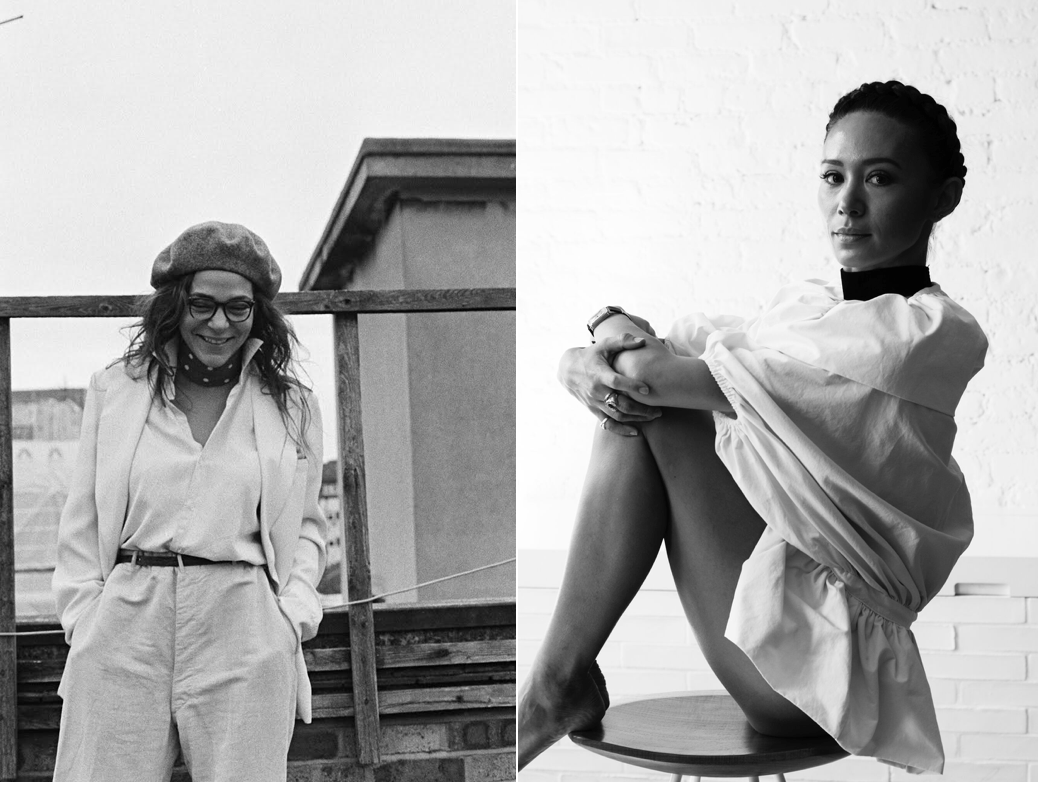 Olivia, UMA GAIA Olivia Panella (UMA GAIA) is a compassionate conduit; a holistic health practitioner; carrying over 15 years in the healing arts in addition to her innate gifts from birth. She focuses on energy healing but is grounded in the real-world. She is a certified Reiki Master/Teacher, Meditation Leader, Quartz Crystal Sound Healer, Therapeutic Grade Crystal Healer and has training in additional ancient healing modalities. The pillars of her work are grounded in compassion, unconditional-love, gratitude and humility – Olivia curates multiple vibrational therapies to clear-out, harmonize and purify the Chakra system (inner and outer electromagnetic fields). Her practice is centered around offering her students the tools and guidance to becoming their own healer through the power of integration and life practices – everything is already inside of us. Olivia leads workshops, private sessions, certified trainings and corporate wellness seminars. She is originally from New York City, now living between the South of France and Paris and offers her work all around the world.
Aiko, THE YOGI Aiko Neligan lives and breathes form, alignment and symmetry. The first half of her life was spent in ballet shoes, classically training in dance from the age of three, and starting yoga as a teenager. While pursuing a career in communications, she was always drawn back to body movement and in particular the art of yoga. Aiko began taking this discipline more seriously after moving to New York City ten years ago when and where she undertook formal yoga teacher training at Atmananda and Yoga Vida. Aiko is the resident yoga teacher at Ludlow House (part of the Soho House group) and has a number of high-profile private clients. She prides herself in uplifting and energizing classes, with focus as much on strength as stretch and breath, and her 'hands-on' approach to adjustments.